Wishing you all much success on the festival circuit!
Read this online FOLLOW US ON THE SOCIAL NETWORKS:
Cannes Festival News and Dailies I Cannes Market Dailies I Animation Day in Cannes I ANNECY & MIFA 2016
Les Dailies du Festival I Les News du Marché I La journée de l'Animation à Cannes I ANNECY & MIFA 2016
Advertise in our dailies and Newsletter from 200€ email us for a quote
Le MIAFF – Montreal International Animation Film Festival
August 18th – 21st, 2016.
Montreal International Animation Film Festival screen animation features, shorts and experimental film. Industry conferences, panels and international co-productions will be facilitated. Workshops on the state of the art(s). Public film festival screening, panels and educational platform for children. A student film contest challenge from all graduate level animation film schools across the province of Quebec and Canada.
We are happy to announce a brand new edition festival and industry conference August 18th – 21st 2016.
Exciting new films, original programming and industry conferences are currently being developed and scheduled.
Subscribe to our newsletter for regular updates. Newsletter link

> PARTNERS FESTIVAL NEWS
> SUBMISSION FEE WAIVED FOR THE FIRST FILMMAKERS FROM FILMFESTIVALS.COM
Web Series Festival Global August 5, 2016

Final Deadline : July 31th 2016
2nd Annual www.WebSeriesFestivalGlobal.com offers $1000.00 CASH Grand Prize and Category Awards. Web Series Producers now have an opportunity to win $1000 Cash and Distribution (if needed). More than 20 individual categories, lot's of chances to win. ALL entrants are considered for distribution. This is the recognition and high visibility YOU need to supercharge your career.
ENTER NOW : Web Series and Web Series scripts are accepted. http://www.webseriesfestivalglobal.com/
Celebrating Great Content in Web Series, Web Series Pilots, Web Series Scripts.
AWARD ANNOUNCEMENTS – AUGUST 5TH 2016
Email I Website I Facebook I Twitter I Submit
The InterDrone Film Festival September 7, 2016

Regular Deadline: July 22, 2016
The InterDrone Film Festival gives aerial cinematographers a stage where they can show their best footage shot by a UAV. The celebration of finalists and winners will happen Wednesday evening September 7, during a reception at InterDrone, the International Drone Conference and Exposition, held at the Paris in Las Vegas.
Email I Website I Facebook I Twitter I Submit

> PARTNERS FESTIVALS IN FOCUS
The Myrtle Beach International Film Festival April 19 – 22, 2017

The Myrtle Beach International Film Festival has been awarded several prestigious awards including one of the "Top 25 film festivals worth the entry fee" by Movie Maker Magazine. The MBIFF screens projects in a multi-million dollar theater, housing state of the art technology.
Being billed as the East Coast's answer to Sundance, the MBIFF has a reputation for outstanding films including writings and blogs making the statement that the MBIFF has the best film line up in the World. We continue to be a venue for up and coming film makers as well as seasoned professionals. Many of the filmmakers will be in attendance with their films, and will be available for Q&A sessions.
Website I Submit I Facebook I Twitter I Contact
New York Film & Television Festival December 3 – 4, 2016
Late deadline july 30
Sponsored by InkTip and Final Draft, the professional screenwriting software.
Founded by JoDa Hodge, celebrity cinematographer and winner of the 2011 Rhode Island International Screenplay Competition and the 2011 American International Screenplay Competition.
Join our powerful slate of international film and television entries at the Summer 2016 New York Film & Television Festival
Now accepting submissions:
* Short Films
* Feature Films
* Short Screenplays
* Feature Screenplays
* Teleplays
* TV Pilots
#Webseries
Website I Submit I Faceboook I Twitter I Contact JoDa Hodge
Mountain and Adventure Film Festival February 16th – March 19th, 2017
We encourage you to submit all your great films, both current and past. Great mountain and adventure films don't go out of style. Film Festival Flix is the intersection between filmmakers and film lovers, working to build the most complete Mountain & Adventure film library, so audiences can find and purchase every film they've heard about in the past 50+ years.
General Submission: June 1st – August 31, 2016
Late Submission: September 1st, 2016+ (acceptance at the Festival's sole discretion)
Official Line Up Announced: December 1st, 2016
Email I Website I Facebook I Twitter I Submit
HALLOWEEN HORROR FEST October 1 – 31, 2016


Deadline August 31
Celebrating world-class horror films and the filmmakers who terrify, disgust, and disturb us.
Submission: June 1st – August 31st, 2016 (Submission Fee – $25)
Official selections will be announced September 13th, 2016
Official competition dates: October 1st – 23rd, 2016
Winners Week: October 24th – 31st, 2016
Festival Home Page: http://filmfestivalflix.com/festival/halloween-horror-fest/#.V2MeeOYrKi5
Submission: http://filmfestivalflix.com/hhf-pages/film-submission/
Categories, Prizes & Benefits: http://filmfestivalflix.com/hhf-pages/prize-categories/ (under construction)
Submission Period: June 1st – August 31st
We encourage you to submit all your films, both current and past. Great films don't go out of style.
Email I Website I Facebook I Twitter I Submit
Manhattan Short September 23 to October 2, 2016
Join us September 23 to October 2, 2016 when over 100,000 film lovers in over 250 cities gather in Cinemas, Museums and Universities for one purpose…to view and vote on the Finalist's Films in the 19th Annual MANHATTAN SHORT Film Festival.
MANHATTAN SHORT is not a touring Festival; rather, it is an instantaneous celebration that occurs simultaneously across the globe, bringing great films to great venues and allowing the audiences to select their favorites. If the Film Festival experience truly is about getting great works in front of as many eyes as possible, MANHATTAN SHORT offers the ultimate platform — one that sees its films screened in Sydney, Mumbai, Moscow, Kathmandu, Vienna, Cape Town to all fifty states of the United States and beyond —
Deadlines: Regular Deadline July 31, 2016
Email I Website I Facebook I Twitter I Submit

> FILMS FOCUS
Director Byrd McDonald & VINTAGE TOMORROWS, An Epic Steampunk Doc
by Quendrith Johnson, Los Angeles Correspondent That director Byrd McDonald (Film Geeks) is from Butcher Hollow, Kentucky, birthplace of Loretta Lynn speaks volumes about his path toward the making of VINTAGE TOMORROWS, a documentary about the movement known as Steampunk coming at you on July 19 from Samuel Goldwyn Films. Viewing this film is essential as part of any aficionado's playlist. In the unpacking of facts as to why the Steampunk community welcomed…
Help Rob Stewart's new film save 80 million sharks
150 MILLION SHARKS ARE KILLED EVERY YEAR. WHERE THEY'RE GOING WILL SHOCK YOU! WE NEED YOUR HELP TO SAVE THEM FROM A NEW THREAT. Dear friend, When Sharkwater was released, it brought the plight of sharks to more than 124 million people, spawning conservation groups, changing government policy and seeding a movement that has banned shark finning throughout most of the world. Your support got us there. Despite th…
Oliver Stone's "Snowden", to be presented in the San Sebastian Festival's Official Selection, out of competition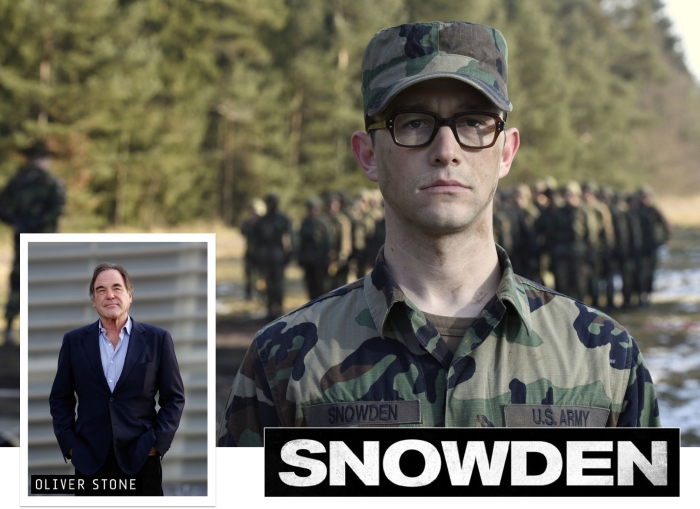 "Snowden", Oliver Stone's new movie, to be presented in the San Sebastian Festival's Official Selection, out of competition Share on Facebook Share on Twitter Images in high re…
Bertrand Tavernier's latest film will open the first competitive Zabaltegi-Tabakalera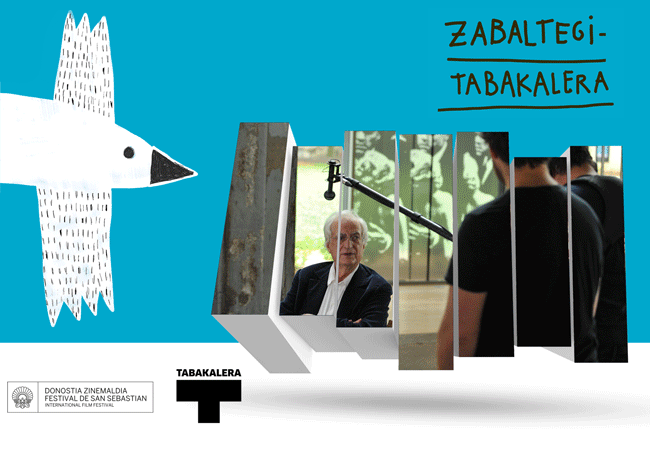 San Sebastian Festival's ''open zone'' will also present the works of Terence Davies, Lav Diaz and Jim Jarmusch, among others Share on Facebook Share on Twitter Images in high resolution Zabaltegi-Tabakalera, the San Sebastian Festival section open to the most varied and surprising movies of the year, where there are no formal rul…
Ikusmira Berriak presents the projects selected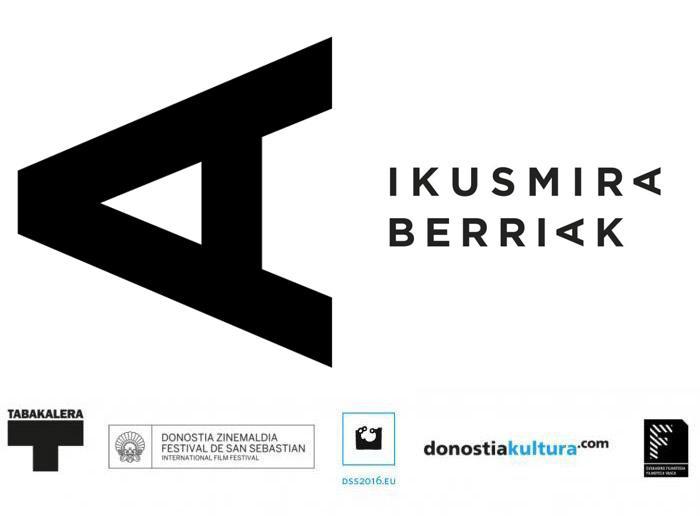 The four projects that will make up part of the 2016 programme are Loba (She-wolf) by Kiro Russo (Bolivia), Calipatria by Gerhard Treml and Leo Calice (Austria), Fantasía (Fantasy) by Aitor Merino and Amaia (Spain) and Suro by Mikel Gurrea (Spain). For the second year running, IKUSMIRA BERRIAK has received a Post-production Award: the REC award. IKUSMIRA BERRIAK, a support program for audiovisual projects that are committed to innovation and experimentation, has selected four projects…
Future Frames 2016 impresses audiences and filmmakers alike at Karlovy Vary
Future Frames participants with Gail Gendler (Sundance Channel), Tamara Tatishvili (Georgian National Film Center) and Felix Van Groeningen (Future Frames Mentor) The second edition of FUTURE FRAMES at the 51 Karlovy Vary International Festival 2016 has successfully wrapped. All soldout screenings of the FUTURE FRAMES films were followed by very lively Q&A's with the fantastic KVIFF audience. Highlights of the busy programme for the young filmmakers were a masterclass by Oscar nominat…
BBC Films on board for the BUFF Awards 2016
British Urban Film Festival (BUFF), the leading BAME film festival in the UK, today announce BBC Films is set to sponsor its showpiece film awards in September. The deal marks the first time that the two organisations have worked together. Previously, the festival has had on-air partnerships with Channel 4, London Live (ESTV), Community Channel (Media Trust) and Showcase TV on Sky. The second annual British Urban Film Festival awards will take place at Hilton Tower Bridge …
Chichester International Film Festival
We are very happy to announce that Women for Justice has been officially selected for Chichester International Film Festival. …
MoMA presents Ira Sachs Retrospective "Thank You For Being Honest" (July 22 – August 3)
A Comprehensive, Mid-Career Retrospective of the Independent Filmmaker Considered the Quintessential Auteur of Today's New York Thank You for Being Honest: The Films of Ira Sachs July 22 – August 3, 2016 The Roy and Niuta Titus Theaters The Museum of Modern Art presents a complete, mid-career retrospective of the films of Ira Sachs, a filmmaker who, in the course of seven features and five short films, has established himself as one of the singular voices in Ameri…
New Israelian Pavilion in the Village, Minister of Culture at Inauguration
Thierry Fremaux and Miri Regev Israelian Minister of Culture inaugurated the Israelian Pavilion in the Village International of the Marché du Film. May 16 …
The Unseen to premiere at Fantasia.
THE UNSEEN, A film from Geoff Redknap will have its World Premiere at Fantasia International Film Festival, Starring Aden Young, Camille Sullivan, Julia Sarah Stone, Ben Cotton. Director Geoff Redknap, Producer Katie Weekley, and Actor Camille Sullivan will be in attendance for the premiere in Montreal. Geoff Redknap's debut feature, The Unseen, will have its world premiere at the Fantasia International Film Festival, in Montreal July 17 at 9:45pm at J.A…
> "FILMFESTIVALS.COM ONES TO WATCH ON THE CIRCUIT" FOR FESTIVAL CONSIDERATION
Starring: Adewale Akinnuoye-Agbaje Ian McShane China Anne McClain Jacob Latimore Michael Gross Thomas Nicholas Mark Rolston Cynthia Kaye Fred Tatasciore
Directed By: Khurram Alavi and Ayman Jamal
Genre: Animation, Adventure, Family – 105 minutes – United Arab Emirates, USA
Release Date: Fall 2016
I BilalMovie.com I Trailer I Poster I Press Kit I Contacts: Sales I Press Attache I Marketing and Festival Contact I Barajoun.com I
Enoc The Resplendent Stargate by Martha Marin Premiering in Cannes
World premiere in Cannes
An artistic journey between fiction and documentary film at the same time, throughout space, time, dimensions, light and music, that are conducting through the full sequence to a live experience of Enoc the Resplendent Stargate Energy®
Website I Trailer I Contact us for a screener I
The Shonku Diaries – A Unicorn Adventure by Kamal Bansal Written by Satyajit Ray
Animaze Daze in Cannes Winner
10 year old Mo & 13 year old Melody seek the help of their father's dear friend, scientist & explorer Professor Shonku to find their missing father left earlier on a quest in search of the unicorn. En route they experience fantastical exploits & adventures that take them into opulent depths of the Himalayas, which are aided by a trail of clues.
Feature film: 01:28:00
Website I Trailer I Contact us for a screener
Paranoid Girls Comedy by Pedro del Santo was qualified for Oscar selection running for best film, best original song…
Ana, Paula and Veronica become fascinated by modeling and the life that it offers. Yet, they gradually begin to discover the dark side of fashion hidden behind the fame and glamour of the spotlights. The women experience downfall as they engage with an antagonistic photographer who drags models into a high stakes abyss of danger. The women learn to value friendship over the lures of fashion pitfalls and enjoy life's simplicities in the end.
Longer synopsis I Trailer I Casting I Website I Electronic Press Kit I Facebook I Paranoid Girls the song running for Best Original Song I Contact the director I Ask for a screener
Revolution by Rob Stewart (Sharkwater)


over 40 festival wins so far
Eco Documentary feature film by Rob Stewart April 2015, 82 minutes (Sharkwater)
Revolution is a film about changing the world. The true-life adventure of Rob Stewart, this follow-up to his acclaimed SHARKWATER (36 festival wins) documentary continues his remarkable journey; one that will take him through 15 countries over four years, and where he'll discover that it's not only sharks that are in grave danger — it's humanity itself.
Website I Epk on filmfestivals.com I Trailer I Email us for a screener
Feature – Feel Good Movie – World premiered in Montreal World Film Festival Winner best romantic comedy in Manhattan Fest
Charlie Kane can't catch a break. He grew into a man who expects the worse out of life and gets it. But that changes when, by chance, he meets a bright, sunny sprite of a woman named Holly who turns him from a dour drip into someone finally allowing himself to be happy.Then a bus flattens her before Charlie eyes. Charlie opts for suicide but can't even successfully give up on life. Left with no other choice, he adopts Holly's ethos of positivity and just decides to be happy… by ignoring all the bad things in life. But his cynical best friend isn't buying Charlie's new-found happiness and sets out to save Charlie by making him miserable again.
Website I Epk on filmfestivals.com I Trailer I Email us for a screener
> THE FESTIVAL CIRCUIT
Program for the 69° Festival del film Locarno announced
Wednesday July 13, the official program for the 69° Festival del film Locarno was announced. Download the full press kit. The award to Bill Pullman (Excellence Award Moët & Chandon) was also announced today. Those attending Locarno will include: Mario Adorf, Stefan Arndt, Dario Argento, Yuri Ancarani, Gemma Arterton, Lionel Baier, Nathalie Baye, Joel Basman, Jacob Berger, Paulo Branco, Mélanie Bernier, Júlio Bressane, João Botelho, Bastien Bouillon, Jean-S…
New image new posters for the 64th edition of San Sebastian Film Festival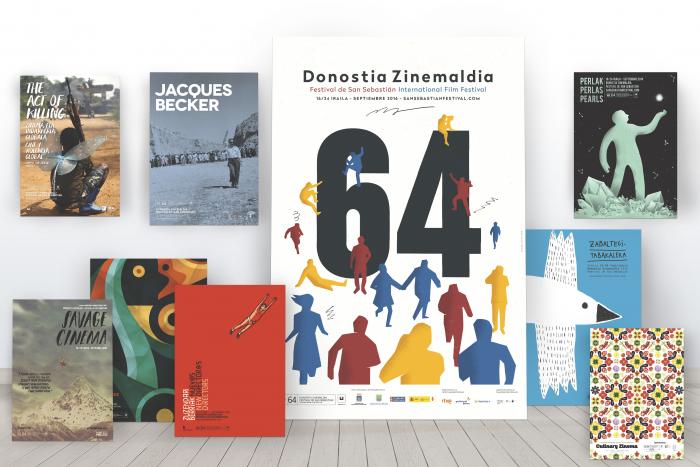 A poster portraying the San Sebastian Festival as a meeting point is the image of the 64th edition Its author is San Sebastian designer Jorge Elósegui, from Estudio Primo The Newton Auditorium at the Eureka! Zientzia Museoa was the setting for presentation of the new image for the 64th edition of the San Sebastian Festival. For the first time, ten prestigious studios were invited to create the Official Sele…
The San Sebastian Festival incorporates a Head of Communication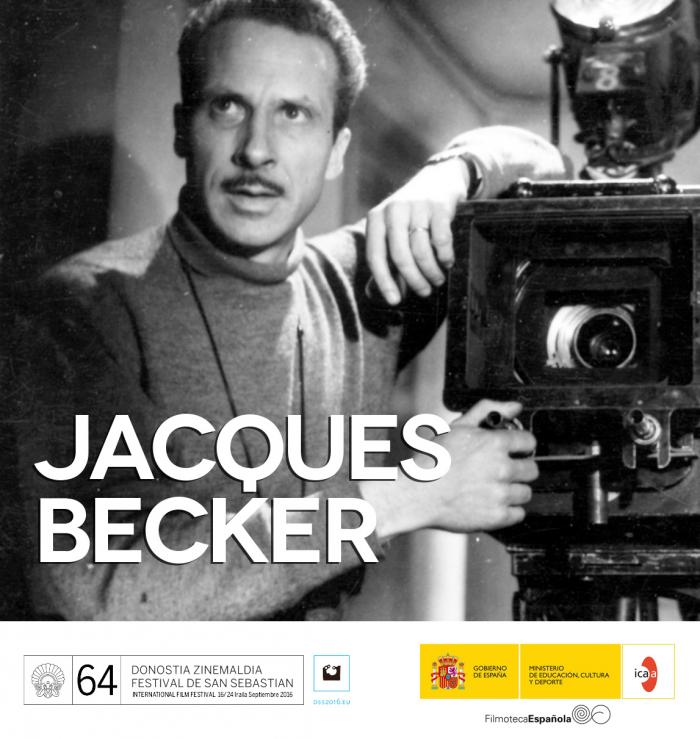 The 64th edition of the San Sebastian Film Festival will dedicate a retrospective to the French director Jacques Becker Jacques Becker, who was born and died in Paris (1906-1960), only made thirteen feature films in a relatively short period of time, between 1942 and 1960. However this baggage small in number but prolific in important titles such as Casque d'Or (Golden Helmet, 1952), Touchez pas au grisbi (Hands Off the Loot, 1954) and Le Tr…
After months of anticipation, the Fan Boy Film Festival is OPEN for VIEWING and VOTING. Go peruse through the galleries and check out all the great films that are a part of this year's festival. Check out all of the FREE galleries HERE Remember viewing is …
Revelation Perth International Film Festival announces Rev Rewind
Revelation Perth International Film Festival will extend its successful nineteenth season with Rev Rewind, three days of encore screenings from the festival. Rev Rewind will run for three days from 18-20 July and will feature five of the most popular films screened during Revelation's ten day season, which concludes on Sunday 17 July. Leading the encores will be Weiner, the story of an American politician caught up in a sexting scandal, alongside the Italian drama Subu…
Check these Festivals calling July 14 onwards
Wishing you all much success for your films on the festival circuit! Read this online FOLLOW US ON THE SOCIAL NETWORKS: Dear filmmakers friends do not miss these Festivals in Focus. The next eBlast is july 28 with more festivals to follow. > SUBMISSION FEE WAIVED FOR THE FIRST FILMMAKERS FROM FILMFESTIVALS.COM …
World Festival of Emerging Cinema
Very warm welcome at World Festival of Emerging Cinema.
African Bamba Human Rights Film Festival
Not everybody was lucky enough to catch a ticket for the festival – so people had to improvise.
Byron Bay International Film Festival turns 10 : 14th – 23rd October.
Mark Your Calendars for the 10th Byron Bay International Film Festival 14th – 23rd October. …
Thousands of festival-goers look forward to the Bollywood Monster KidZone
Canada's largest South Asian festival announces best ever line-up of free, family activities for Bollywood Monster Mashup 2016 Canada's largest South Asian festival, Bollywood Monster Mashup presented by TD, brings even more fun and free activities to festival-goers and families for it's 6th year. On July 23 the outstanding Bollywood Monster KidZone returns to the festival. Starting at 2:00 PM, parents can bring their children to take part in free activities such as mini-car r…
Announcing: The Brainwash 2016 Festival selection!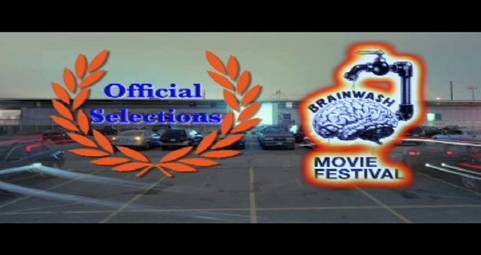 The 22nd Annual Brainwash Drive-In/Bike-In/Walk-In Movie Festival Friday July 22, 2016 9: 00PM Head – Stav Levi The Postmodern Pioneer Plaque – Boris Kozlov Dance of the Neurons – Jody Oberfelder Honk! Honk! – Lars Fuchs "Ahavot" Be'Kitsur / Short Love – Yaron Yarkoni River – Stephanie Maxwell The Morning Ride – Reid Hemsing High Signs – Damien Patrik Yo Soy Pedro – Inconstant Jordan …
The 1st International Film Festival and Awards · Macao previews
The 1st International Film Festival and Awards · Macao announces festival strands, advisory team and programming team The 1st International Film Festival and Awards•Macao (IFFAM) today announces that submissions are now being accepted for the inaugural festival, which will take place in Macao from 8 to 13 December, 2016. The festival will see a number of gala and red carpet screenings, with a competition strand and special focus sections alongside an industry scre…
Official Selections: Best of TROMAnimation
TROMA ENTERTAINMENT Announces "The Best of TROMAnimation" Official Animated Selections Announced for 17th Annual TromaDance Film Festival Friday, July 29th and Saturday, July 30th at The Official Selections in Animation for the 17th Annual TromaDance, which will be held at the Paper Box Theatre in Brooklyn, NY, have been confirmed, it was announced today by Lloyd Kaufman, prexy of Troma Entertainment and cre…
Adventure Film Festival at the Boulder Theater
2016 ADVENTURE FILM FESTIVAL & STREET FAIR SEPTEMBER 29 – OCTOBER 1, 2016 CLIMB. RIDE. SLIDE. FLY. FIGHT FOR YOUR ENVIRONMENT. INSPIRE. GO HIGHER THAN YOU'VE EVER DARED TO GO …
> PEOPLE IN THE SPOTLIGHT
The British actress and singer will be paid tribute at the 69th Festival del film Locarno. A transgressive voice, persona and epitome of panache in the 1960s, Jane Birkin will be under the spotlight at the 69th edition of the Festival del film Locarno on the Piazza where, nine years ago, (2007) another tribute was paid to Michelangelo Antonioni, one of the masters with whom she worked. Jane Birkin initially appeared on stage in musicals, prefiguring her dual career as both actre…
Ruth Pérez de Anucita, new Head of Communication at the San Sebastian Festival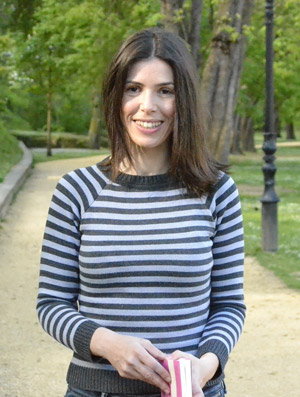 Ruth Pérez de Anucita – Head of Communication The San Sebastian Festival adds a new member to its team. Journalist Ruth Pérez de Anucita is the Festival's Head of Communication, a position vacant for several years now, which encompasses the areas of Spanish and foreign press coordinated respectively by Koro Santesteban and Gemma Beltrán. The Festival announced the position in November of last year, receiving 118 applicatio…
Confirmed Ikusmira Berriak' Experts Committee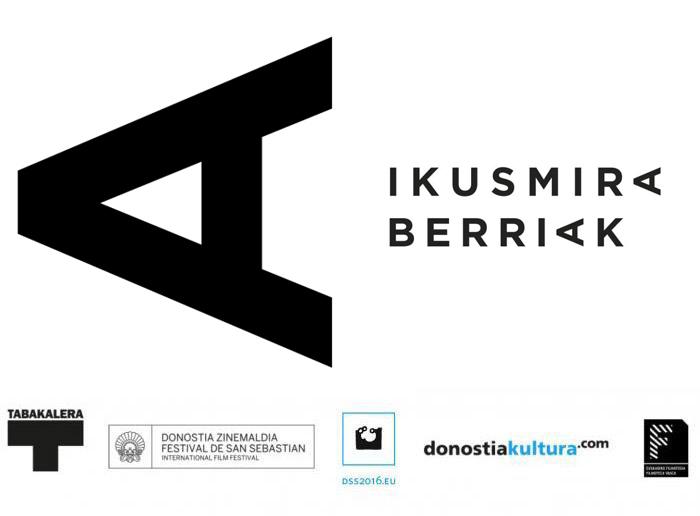 Yet another year the committee of experts will have the presence of Paz Lázaro, alongside Sergio Oksman and Ada Solomon The call for the development of projects remains open until April 1st. In February was opened the call for the second edition of IKUSMIRA BERRIAK, an interinstitutional programme of support for new audiovisual projects committed to innovation and experimentation, or dedicated to new film language or new product…
> AWARDS WATCH
Too Young to Die! wins New York Asian Film Festival 2016
New York Asian Film Festival 2016 has record anniversary year Kankuro Kudo's anarchic Japanese comedy Too Young to Die! is the Audience Award Winner of the 15th New York Asian Film Festival, announced the festival's executive director Samuel Jamier today. The event came to a close on Saturday night after screening 51 films over 18 days at the Film Society of Lincoln Center and the SVA Theatre in Manhattan. Too Young to Die!, which had its North American premiere…
Nominees for 55th annual Rose d'Or Awards
The European Broadcasting Union (EBU) is pleased to reveal the nominees for 55th annual Rose d'Or Awards which honour the best in international radio, television and online entertainment. The winners of the biggest and most influential entertainment awards event will be decided at a ceremony in Berlin on 13 September. Over 400 programmes from more than 130 broadcasters and production companies in 33 different countries were submitted for this year's Rose d'Or awards. …
The Accolade Global Film Competition Announces Latest Winners
The awards go to those filmmakers, television producers and videographers who produce fresh, standout entertainment and compelling documentaries. The Accolade is an international awards competition that honors those who demonstrate exceptional achievement in craft and creativity. ~ Best of Show ~ Brett Michael Innes – SINK – Feature Film Brett Michael Innes (South Africa), Sink, Film Feature – Sometimes the things we cannot change, change us. Rachel, a M…
> STRICTLY BUSINESS
Partner Film Festivals Calling. Fast-Approaching Deadlines
Exclusive offers from Festpicks.com
Dear FilmFestival buyers and distributors, In the last month or so, we've attended both The Festival de Cannes and The LA Film Festival and the response to Festpicks has been overwhelming. I'd like to take this time to thank those who gave invaluable feedback to us and to invite those we didn't get to personally, to email us for more information. Here are some answers to the questions asked: What is Festpicks? A new streaming site designed for film…
Need more and better film submissions for your festival? don't miss the one month booster
Filmfestivals.com was established 1995 as world reference in this niche, we are proud of our track record in helping festivals attract more legitimacy, visibility and film submissions from our large base of international film professionals (370 000 unique filmmaker visitors each month), 159 500 subscribers to the newsletter. ONE TIME OFFER We suggest this quick one month booster program for your call for entry including with 4 newsletter ads, your call for entry promoted one month lon…
The Bulletin Board I Pro Services's blog | Advertise your festival in the next eBlast to our filmmakers.
Major Buzz Factory : Expérience de Bruno Chatelin du marketing Digital pour les films
Fort d'une expérience acquise dans la distribution de films pour deux Majors (Sony et Fox mariée sous a direction avec UGC) Bruno Chatelin propose une expérience pointue au service de votre stratégie digitale à Travers sa structure de Conseil MAJOR BUZZ FACTORY Le fondateur Bruno Chatelin : un Professionnel de la communication entouré de spécialistes, son expérience est ancrée sur trois univers La publicité, Le mark.eting et le digital.
La 16e édition du Festival International du Film Fantastique de Neuchâtel (NIFFF) s'est achevée samedi soir avec la cérémonie de remise des prix, suivie de la projection de THE HANDMAIDEN de Park Chan-wook. Le président du Jury International Luis Ospina, cinéaste colombien, a remis le « Narcisse » du meilleur fil…
S 1 CAMPING 3 PATHE DISTRIBUTION 566 207 792 715 1 948 230 2 2 LE M…
Festival Cinehorizontes de Marseille
Affiche de la 15 édition de CineHorizontes. Conception : ISABEL COIXET, réalisatrice et marraine du festival. ISABEL COIXET ET ROSSY DE PALMA : deux invitées d'exception ! (Photographie : Diario Kafka) (Photographie: Agence VMA) …


LE CATALOGUE DU FESTIVAL EST EN LIGNE RETROUVEZ, FILM PAR FILM, LES TEXTES DE PRÉSENTATION RÉDIGÉS PAR L'ÉQUIPE DES PROGRAMMATEURS DU FESTIVAL. DÉCOUVREZ LA RICHESSE DE LA PROGRAMMATION, LES COMPÉTITIONS, LES ÉCRANS PARALLÈLES, LES SÉANCES SPÉCIALES, LE FIDLAB, FIDCAMPUS, LES EXPOSITIONS …

—
If you do not want to receive any more newsletters, Se désabonner
To update your preferences and to unsubscribe visit ce lien
Forward a Message to Someone ce lien
powered by phpList