Wishing you all much success on the festival circuit!
Read this online FOLLOW US ON THE SOCIAL NETWORKS:
Cannes Festival News and Dailies I Cannes Market Dailies I Animation Day in Cannes I ANNECY & MIFA 2016
Les Dailies du Festival I Les News du Marché I La journée de l'Animation à Cannes I ANNECY & MIFA 2016
Advertise in our dailies and Newsletter from 200€ email us for a quote



August 18th – 21st, 2016.

Montreal International Animation Film Festival screen animation features, shorts and experimental film. Industry conferences, panels and international co-productions will be facilitated. Workshops on the state of the art(s). Public film festival screening, panels and educational platform for children. A student film contest challenge from all graduate level animation film schools across the province of Quebec and Canada.
We are happy to announce a brand new edition festival and industry conference August 18th – 21st 2016.
Exciting new films, original programming and industry conferences are currently being developed and scheduled.
Subscribe to our newsletter for regular updates. Newsletter link



> PARTNERS FESTIVAL NEWS

The Myrtle Beach International Film Festival has been awarded several prestigious awards including one of the "Top 25 film festivals worth the entry fee" by Movie Maker Magazine. The MBIFF screens projects in a multi-million dollar theater, housing state of the art technology.
Being billed as the East Coast's answer to Sundance, the MBIFF has a reputation for outstanding films including writings and blogs making the statement that the MBIFF has the best film line up in the World. We continue to be a venue for up and coming film makers as well as seasoned professionals. Many of the filmmakers will be in attendance with their films, and will be available for Q&A sessions.
Website I Submit I Facebook I Twitter I Contact
Late deadline july 30

Sponsored by InkTip and Final Draft, the professional screenwriting software.
Founded by JoDa Hodge, celebrity cinematographer and winner of the 2011 Rhode Island International Screenplay Competition and the 2011 American International Screenplay Competition.
Join our powerful slate of international film and television entries at the Summer 2016 New York Film & Television Festival
Now accepting submissions:
* Short Films
* Feature Films
* Short Screenplays
* Feature Screenplays
* Teleplays
* TV Pilots
#Webseries
Website I Submit I Faceboook I Twitter I Contact JoDa Hodge

Submit by November 30th

We encourage you to submit all your great films, both current and past. Great mountain and adventure films don't go out of style. Film Festival Flix is the intersection between filmmakers and film lovers, working to build the most complete Mountain & Adventure film library, so audiences can find and purchase every film they've heard about in the past 50+ years.
General Submission: June 1st – August 31, 2016
Late Submission: September 1st, 2016+ (acceptance at the Festival's sole discretion)
Official Line Up Announced: December 1st, 2016
Email I Website I Facebook I Twitter I Submit
Celebrating world-class horror films and the filmmakers who terrify, disgust, and disturb us.

Submission: June 1st – August 31st, 2016 (Submission Fee – $25)
Official selections will be announced September 13th, 2016
Official competition dates: October 1st – 23rd, 2016
Winners Week: October 24th – 31st, 2016
Festival Home Page: http://filmfestivalflix.com/festival/halloween-horror-fest/#.V2MeeOYrKi5
Submission: http://filmfestivalflix.com/hhf-pages/film-submission/
Categories, Prizes & Benefits: http://filmfestivalflix.com/hhf-pages/prize-categories/ (under construction)
Submission Period: June 1st – August 31st
We encourage you to submit all your films, both current and past. Great films don't go out of style.
Email I Website I Facebook I Twitter I Submit

Deadline July 31

Join us September 23 to October 2, 2016 when over 100,000 film lovers in over 250 cities gather in Cinemas, Museums and Universities for one purpose…to view and vote on the Finalist's Films in the 19th Annual MANHATTAN SHORT Film Festival.
MANHATTAN SHORT is not a touring Festival; rather, it is an instantaneous celebration that occurs simultaneously across the globe, bringing great films to great venues and allowing the audiences to select their favorites. If the Film Festival experience truly is about getting great works in front of as many eyes as possible, MANHATTAN SHORT offers the ultimate platform — one that sees its films screened in Sydney, Mumbai, Moscow, Kathmandu, Vienna, Cape Town to all fifty states of the United States and beyond —
Deadlines: Regular Deadline July 31, 2016
Email I Website I Facebook I Twitter I Submit

> FILMS FOCUS

THE 60TH BFI LONDON FILM FESTIVAL TO PRESENT THE EUROPEAN PREMIERE OF QUEEN OF KATWE Madina Nalwanga and Lupita Nyong'o as Phiona and Harriet Mutesi in 'Queen of Katwe', Walt Disney Studios The 60th BFI London Film Festival in partnership with American Express® is delighted to announce that QUEEN OF KATWE will receive its European Premiere on Sunday 9 October at the Odeon Leicester Square, screening in the Festival's prestigious headline gala section. Th…
The Argentine Film Festival, London is proud to announce that the festival will open its fifth edition this August with Pablo Trapero's THE CLAN (El clan), the true-crime story of the seemingly respectable Puccio family in Argentina who in the early 1980s ran a lucrative family business kidnapping their wealthy neighbours for ransom. The film will receive its London premiere on Thursday 18th August at Curzon Soho and will be attended by director Pablo Trapero. THE CLAN is …
After the shooting, waiting for also having a shave.
> "FILMFESTIVALS.COM ONES TO WATCH ON THE CIRCUIT" FOR FESTIVAL CONSIDERATION

Starring: Adewale Akinnuoye-Agbaje Ian McShane China Anne McClain Jacob Latimore Michael Gross Thomas Nicholas Mark Rolston Cynthia Kaye Fred Tatasciore
Directed By: Khurram Alavi and Ayman Jamal
Genre: Animation, Adventure, Family – 105 minutes – United Arab Emirates, USA
Release Date: Fall 2016
I BilalMovie.com I Trailer I Poster I Press Kit I Contacts: Sales I Press Attache I Marketing and Festival Contact I Barajoun.com I
World premiere in Cannes
An artistic journey between fiction and documentary film at the same time, throughout space, time, dimensions, light and music, that are conducting through the full sequence to a live experience of Enoc the Resplendent Stargate Energy®
Website I Trailer I Contact us for a screener I


10 year old Mo & 13 year old Melody seek the help of their father's dear friend, scientist & explorer Professor Shonku to find their missing father left earlier on a quest in search of the unicorn. En route they experience fantastical exploits & adventures that take them into opulent depths of the Himalayas, which are aided by a trail of clues.
Feature film: 01:28:00
Website I Trailer I Contact us for a screener
Paranoid Girls Comedy by Pedro del Santo was qualified for Oscar selection running for best film, best original song…
Ana, Paula and Veronica become fascinated by modeling and the life that it offers. Yet, they gradually begin to discover the dark side of fashion hidden behind the fame and glamour of the spotlights. The women experience downfall as they engage with an antagonistic photographer who drags models into a high stakes abyss of danger. The women learn to value friendship over the lures of fashion pitfalls and enjoy life's simplicities in the end.
Longer synopsis I Trailer I Casting I Website I Electronic Press Kit I Facebook I Paranoid Girls the song running for Best Original Song I Contact the director I Ask for a screener
over 40 festival wins so far

Eco Documentary feature film by Rob Stewart April 2015, 82 minutes (Sharkwater)
Revolution is a film about changing the world. The true-life adventure of Rob Stewart, this follow-up to his acclaimed SHARKWATER (36 festival wins) documentary continues his remarkable journey; one that will take him through 15 countries over four years, and where he'll discover that it's not only sharks that are in grave danger — it's humanity itself.
Website I Epk on filmfestivals.com I Trailer I Email us for a screener
Feature – Feel Good Movie – World premiered in Montreal World Film Festival Winner best romantic comedy in Manhattan Fest

Charlie Kane can't catch a break. He grew into a man who expects the worse out of life and gets it. But that changes when, by chance, he meets a bright, sunny sprite of a woman named Holly who turns him from a dour drip into someone finally allowing himself to be happy.Then a bus flattens her before Charlie eyes. Charlie opts for suicide but can't even successfully give up on life. Left with no other choice, he adopts Holly's ethos of positivity and just decides to be happy… by ignoring all the bad things in life. But his cynical best friend isn't buying Charlie's new-found happiness and sets out to save Charlie by making him miserable again.
Website I Epk on filmfestivals.com I Trailer I Email us for a screener


> THE FESTIVAL CIRCUIT

The line-up for the 12th annual Rural Route Film Festival is up! Screenings will take place at the Museum of the Moving Image in Astoria, Queens w/an Opening Night Screening Party at Brooklyn Grange's flagship rooftop farm just down the street on Northern Blvd. in Long Island City w/after-party at COFFEED below. This year's festival is centered around stories of brave youth and their animal friends. The line-up includes a mix of new movies and all-time classics, …
Wednesday July 13, the official program for the 69° Festival del film Locarno was announced. Download the full press kit. The award to Bill Pullman (Excellence Award Moët & Chandon) was also announced today. Those attending Locarno will include: Mario Adorf, Stefan Arndt, Dario Argento, Yuri Ancarani, Gemma Arterton, Lionel Baier, Nathalie Baye, Joel Basman, Jacob Berger, Paulo Branco, Mélanie Bernier, Júlio Bressane, João Botelho, Bastien Bouillon, Jean-S…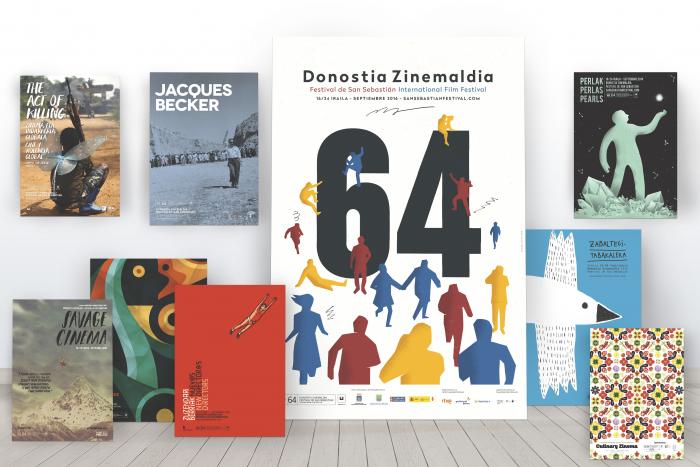 A poster portraying the San Sebastian Festival as a meeting point is the image of the 64th edition Its author is San Sebastian designer Jorge Elósegui, from Estudio Primo The Newton Auditorium at the Eureka! Zientzia Museoa was the setting for presentation of the new image for the 64th edition of the San Sebastian Festival. For the first time, ten prestigious studios were invited to create the Official Sele…
The West Texas Film Festival has chosen three venues for their first annual festival in Odessa, TX. The Rose Building on Grant Street will serve as the festival headquarters. The opening night gala will take place in the Rose Building. First Christian Church will feature Christian films on Saturday October 15th. Odessa College will screen student and other films in Deaderick Auditorium and Wilkerson Hall. …
YEREVAN Film Festival 2016 My arrival here in Yerevan for the Film Festival coincided with the events in Nice which have sent the world into shock when a Franco-Arab truck driver plowed into the crowd celebrating Bastille day on the beachfront promenade in the Riviera city. This news, almost immediately followed by the news of a coup attempt by the army in Turkey has dominated the Tv waves ever since. Initial body count, 84 people killed in Nice, 180 or more killed in Turkey. Hundr…
> PEOPLE IN THE SPOTLIGHT

John Zois has joined prolific independent entertainment studio IM Global as the Senior Vice President, Acquisitions, it was announced today by company founder and CEO Stuart Ford. Zois will report to Ford, and work alongside JR Smith, the company's Director of Acquisitions. Zois was most recently the Director of Worldwide Acquisitions for EuropaCorp, where he worked on acquiring films for distribution in the U.S. as well as for France and around the world. While there Zo…
by Alex Deleon British actress Jacqueline Bissett, 72, was the special guest this year at the 13th Golden Apricot film festival in Yerevan and three of her early films were screened. Viewed here as part of the Jacqueline Bissett tribute, "Murder on the Orient Express" (Sidney Lumet, 1974) is so bad it looks like a dress rehearsal for a film that never got made. If the Agatha Christie novel had suspense and snappy dialogue Lumet's film has neither. No susp…
The British actress and singer will be paid tribute at the 69th Festival del film Locarno. A transgressive voice, persona and epitome of panache in the 1960s, Jane Birkin will be under the spotlight at the 69th edition of the Festival del film Locarno on the Piazza where, nine years ago, (2007) another tribute was paid to Michelangelo Antonioni, one of the masters with whom she worked. Jane Birkin initially appeared on stage in musicals, prefiguring her dual career as both actre…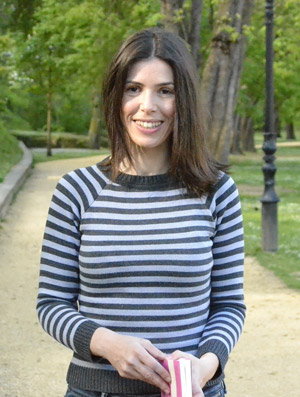 Ruth Pérez de Anucita – Head of Communication The San Sebastian Festival adds a new member to its team. Journalist Ruth Pérez de Anucita is the Festival's Head of Communication, a position vacant for several years now, which encompasses the areas of Spanish and foreign press coordinated respectively by Koro Santesteban and Gemma Beltrán. The Festival announced the position in November of last year, receiving 118 applicatio…
> AWARDS WATCH

THE AWARDS of the 14. Internationales Festival Zeichen der Nacht (Signs of the Night / Signes de Nuit) Saarbrücken, Germany MAIN AWARD FERRIS WHEE…
…
13th YEREVAN GOLDEN APRICOT FILM FESTIVAL GAIFF By Alex Deleon The thirteenth edition of the Yerevan Golden Apricot Film Festival (GAIFF) concluded officially on Saturday July 17 with a gala awards ceremony in the massive Moskva Kinotheater on Charles Aznavour Plaza and a screening of "The Unknown Girl", the latest offering from, the Dardenne brothers, Jean-Pierre and Luc Dardenne, of Belgium. Major Awards International Feature competitio…
> STRICTLY BUSINESS

Dear FilmFestival buyers and distributors, In the last month or so, we've attended both The Festival de Cannes and The LA Film Festival and the response to Festpicks has been overwhelming. I'd like to take this time to thank those who gave invaluable feedback to us and to invite those we didn't get to personally, to email us for more information. Here are some answers to the questions asked: What is Festpicks? A new streaming site designed for film…
Filmfestivals.com was established 1995 as world reference in this niche, we are proud of our track record in helping festivals attract more legitimacy, visibility and film submissions from our large base of international film professionals (370 000 unique filmmaker visitors each month), 159 500 subscribers to the newsletter. ONE TIME OFFER We suggest this quick one month booster program for your call for entry including with 4 newsletter ads, your call for entry promoted one month lon…
Fort d'une expérience acquise dans la distribution de films pour deux Majors (Sony et Fox mariée sous a direction avec UGC) Bruno Chatelin propose une expérience pointue au service de votre stratégie digitale à Travers sa structure de Conseil MAJOR BUZZ FACTORY Le fondateur Bruno Chatelin : un Professionnel de la communication entouré de spécialistes, son expérience est ancrée sur trois univers La publicité, Le mark.eting et le digital.
La 16e édition du Festival International du Film Fantastique de Neuchâtel (NIFFF) s'est achevée samedi soir avec la cérémonie de remise des prix, suivie de la projection de THE HANDMAIDEN de Park Chan-wook. Le président du Jury International Luis Ospina, cinéaste colombien, a remis le « Narcisse » du meilleur fil…
S 1 CAMPING 3 PATHE DISTRIBUTION 566 207 792 715 1 948 230 2 2 LE M…
Affiche de la 15 édition de CineHorizontes. Conception : ISABEL COIXET, réalisatrice et marraine du festival. ISABEL COIXET ET ROSSY DE PALMA : deux invitées d'exception ! (Photographie : Diario Kafka) (Photographie: Agence VMA) …
LE CATALOGUE DU FESTIVAL EST EN LIGNE RETROUVEZ, FILM PAR FILM, LES TEXTES DE PRÉSENTATION RÉDIGÉS PAR L'ÉQUIPE DES PROGRAMMATEURS DU FESTIVAL. DÉCOUVREZ LA RICHESSE DE LA PROGRAMMATION, LES COMPÉTITIONS, LES ÉCRANS PARALLÈLES, LES SÉANCES SPÉCIALES, LE FIDLAB, FIDCAMPUS, LES EXPOSITIONS …

—
If you do not want to receive any more newsletters, Se désabonner
To update your preferences and to unsubscribe visit ce lien
Forward a Message to Someone ce lien
powered by phpList